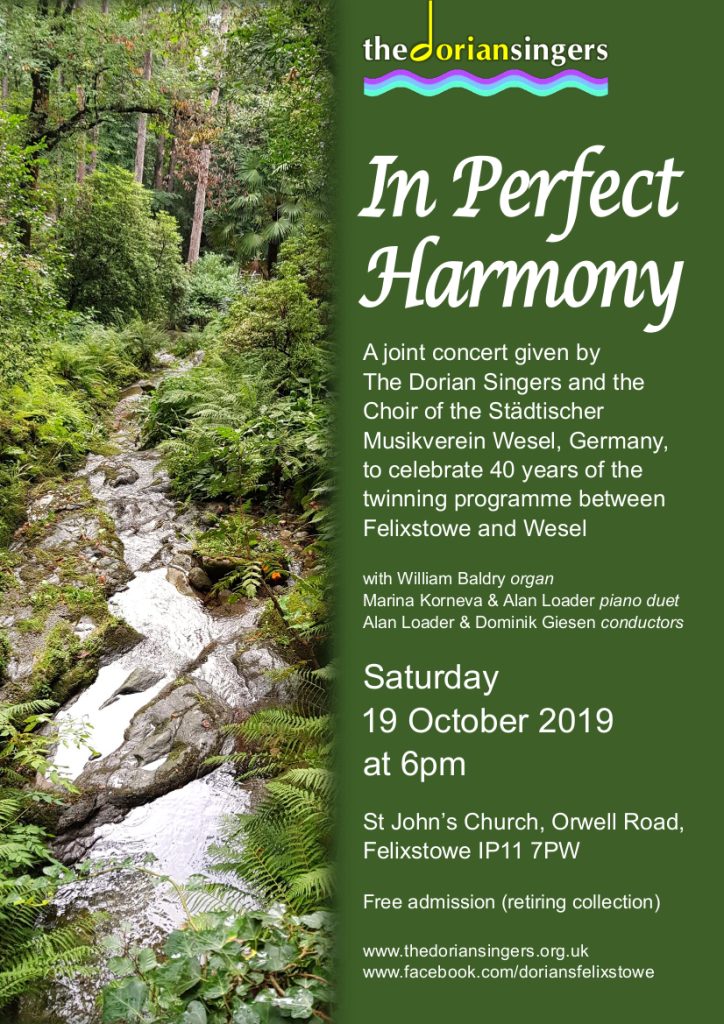 Announcing a unique event in October, an unbelievably exciting addition to our autumn/winter programme.
This October, The Dorian Singers and the Choir of the Städtischer Musikverein, from our twin town,  Wesel in Germany,  join forces in this FREE concert to celebrate 40 years of the twinning programme between Felixstowe and Wesel.  The concert will be at St John's Church, Orwell Road, Felixstowe, on Saturday 19th October.   Please note the early starting time of 6pm.
Featuring the Dorian Singers and our very special guests, plus the talents of William Baldry (organ) and Alan Loader and Marina Korneva (piano duet).  Plus vocal soloists .
There will be a retiring collection to cover expenses.