The Dorians at 40 (and a bit!)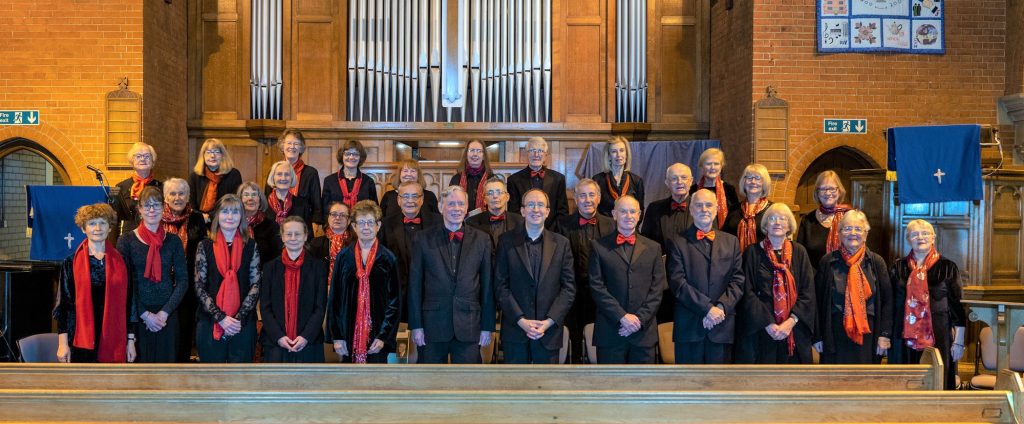 The Dorian Singers were founded in 1981 by Russell Hawes, our first musical director, and local composer Jack Hawes (no relation), our first accompanist. Originally just an evening choral class at Felixstowe College, the group soon decided to become a self-supporting mixed-voice chamber choir, whose debut concert took place at St John's Church, Felixstowe on 31st July 1981. One of the singers in that first performance, Jean Shaw, took over as Musical Director in 1986 and held the post for twenty years. She continues to serve as Chairman. David Christie was MD from 2006 to 2007 and was succeeded by David Tempest, who retired from the role at the end of 2013.
Over the years the choir has forged links with a number of fine local musicians, including the late Frank Davies (a former Director of Music at the Royal Hospital School, Holbrook), soprano Julie Roberts and tenor Paul Bloomfield among many others. Choir members have come and gone, of course, but a few of the original intake still remain, and several other 'regulars' have left or moved away only to return to the fold at a later date.
A notable feature of the 'Dorians' throughout their history has been the sheer diversity of their concert programmes. In the past few years alone, the choir has performed Handel's 'Messiah', Joseph Horowitz's 'Captain Noah and his Floating Zoo', a medley of Abba hits and a semi-staged version of Gilbert & Sullivan's 'Trial by Jury'. Other recent highlights include the BBC Radio Suffolk carol concert at the Britten Studio at Snape Maltings, and their first-ever joint concert with the municipal choir from Felixstowe's twin town of Wesel.